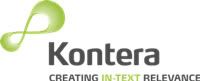 Kontera is a company providing in-text advertising, embed in your content.
Basically, the service searches for keywords in the user`s content and places relevant ads which are related to the topic being discussed.
Free Registration to Kontera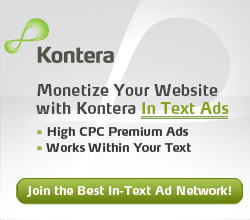 By displaying these ads, publishers can earn revenue, based on the different actions executed by viewers.
Note that ads delivered by Kontera can be placed along with Google ads and can therefore be used as an extra way to monetize blogs and sites. Including Kontera ads in your site would provide additional, relevant and trusted information to viewers.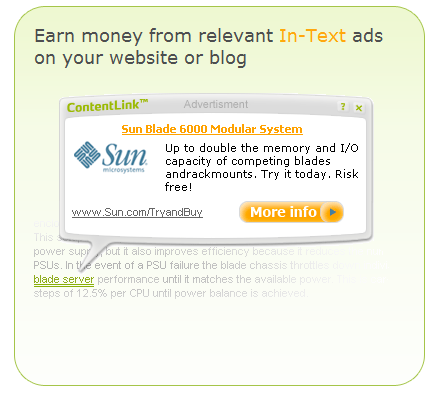 Kontera ads are region-targeted and would display specific ads to the relevant countries. Therefore, the ads will only be displayed to relevant people and not everyone. For instance, this blog contains Kontera ads, some of you may see it while others may not.
It is said that Kontera is used in over 1% of the top 10,000 websites ranked by traffic.
Most importantly, one of the main reasons why you should join Kontera is that you obtain personal help from their staffs on anything that you would like to discuss.
You will also be provided with a good tracking tool in your account to obtain every details about your ads.
Here are some related links:-
Free Registration to Kontera
Kontera Official Site
More Information about Kontera
Contact Kontera
Help about Kontera
Kontera Blog for Updated Information, Tips and more .....
Share this post on Kontera In-Text Advertising